Michele Vitale
Head of Sales Italy – Sales
Meet Our Humans
At AutoUncle we're committed to creating The Most Human Company. And that starts with one person at a time.
We think there's no better way to learn about who we are and how we work than to hear directly from our team members. 
So we asked some of our awesome colleagues like Michele to share some of their thoughts and impressions so far in their journey with Autouncle, and what being part of The Most Human Company means to them. These are their words. 
---
Michele Vitale joined AutoUncle's Milan team in September, 2020 as the Head of Sales Italy. The profile below is compiled from an interview and has been edited and condensed for clarity. 
Last Edited April, 2021
---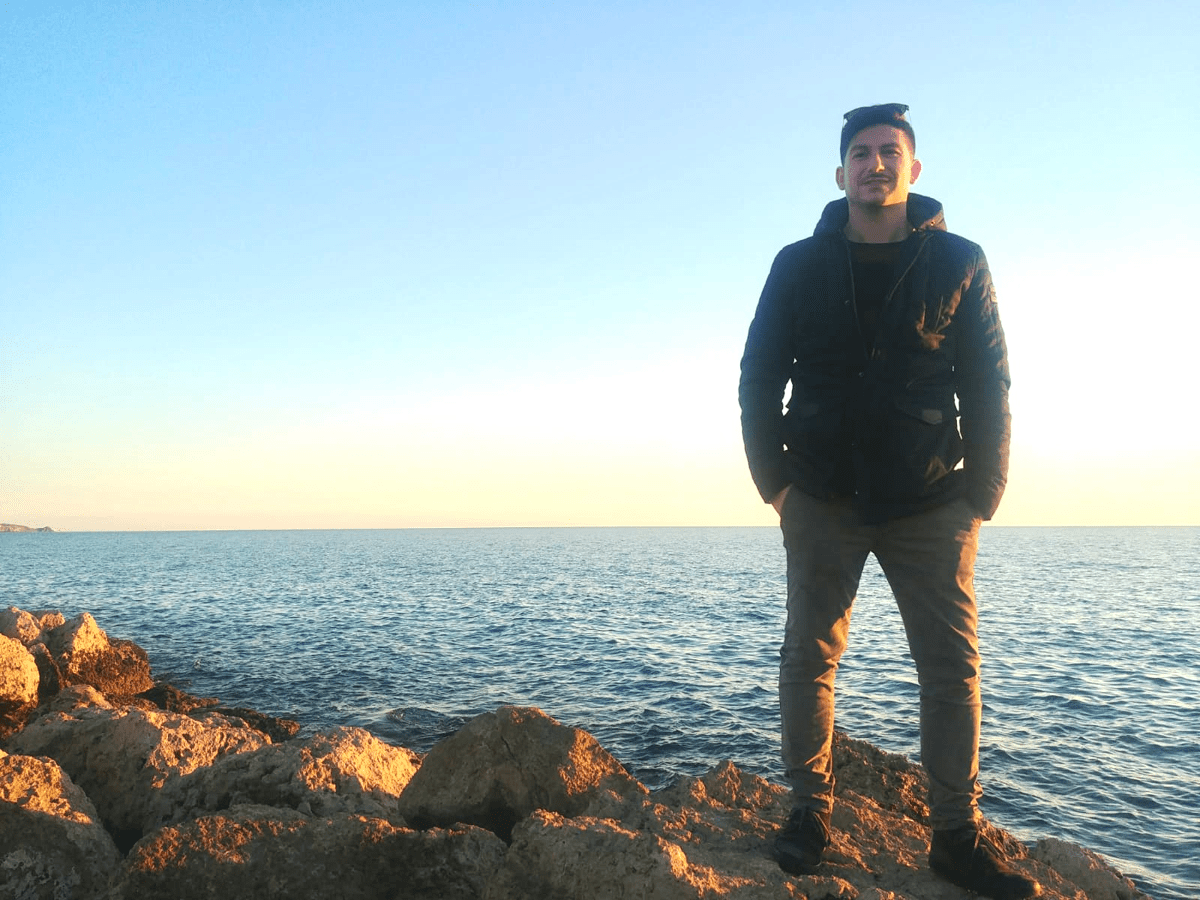 Big dreams, big responsibilities
I started in AutoUncle in September, and this is actually my first manager role. It's a big responsibility, and I find that very exciting. It is what I was looking to do, and AutoUncle gave me the opportunity to make it happen. I see it as a great chance to prove myself.
This has always been my dream. I feel like I've proved myself in sales roles, first in Italy and then in Dublin, working for the past 5 years at different tech companies. I've always seen becoming a manager as my goal. I am an ambitious person, despite still being young. I have big goals and dreams, and I think that you can always improve and learn new skills, especially when you're surrounded by talented colleagues. That's what I've always wanted in work. 
Taking ownership for your career
From the very start, I was impressed by the human touch, even during the interview process. I was approached by Troels in talent acquisition, and he really seemed to show a true interest to know what my goals were and what I was looking for. 
I think that personal development is so important in a company. And for me a big part of that is accepting responsibility and accountability for your job. And that's something I have here at AutoUncle. And as a manager it's something I look for in my team members. Because I think by taking that ownership, you can also better develop your own skills, and on a personal level as well. 
Most Human Company — even during a pandemic
Culture is a huge part of any job. You know, you're going to spend eight hours a day in the office with your colleagues. So having a good culture there is so important. 
We aim to be the Most Human Company, and that means many things. It means that we're all humans, and we all make mistakes. So there is no need to be afraid to talk about something that is worrying you either in the workplace or outside, because being human means we don't judge each other. We are all here to develop ourselves, and only by asking for feedback can we grow. 
For example, I started in September, which was a crazy time during the pandemic. But people were very personal, just connecting about how we're dealing with everything. For me, that was very important. 
Checking in with yourself
Our practice of check-ins was completely new for me. It's so easy to ask "how are you?" or something, but most of the time, no one's going to say the truth. The real truth. Because maybe you don't think it's worth sharing. But actually you may not be green at that moment. 
But I realized here that whenever we do the check-ins, it's really good to be honest with yourself and with your colleagues. It's a kind of radical honesty. If you have a bad day — which everyone does — just say so, because that's a chance to share your concerns and maybe get some good advice from another colleague. 
I've learned to do that here. And I have to say it's really worth it. Because at the end of the day we are a team, and sometimes a check-in on a deeper level can help us connect better. We have the same goals, the same dreams. And that's important to remember. 
Learning to be honest with myself
Something I've learned since joining AutoUncle is how to ask for help and accept feedback. I always wanted to be perfect, you know, to seem like I can handle everything. But of course none of us are superheroes. 
When I first started I tried really hard to manage all my tasks on my own. But I was really struggling and I wasn't honest with myself about that. But by working with such skilled colleagues and leaders, I was able to realize that asking for help, asking for feedback, was something I could do. They were able to help me improve my time management, which also helped me manage my stress level. And I got there because I was able to ask for that feedback. 
Lunchtime in Milan
So whenever we do get to work in the office, it's really nice. The office is right in the city center, and at lunch we just go downstairs to the canteen, which has a nice restaurant in it. We're in a coworking space with our own private office, but the canteen is shared, so it's a great chance to network and meet new people (unfortunately that's not really possible at the moment during the pandemic). There's also a really nice common area with a terrace and a garden, so it's very nice to spend time there. 
A note to my future team 
When I'm thinking about who I want to work with, I hope they can bring ambition and a big drive for success, as well as a sense of personal accountability. I hope they bring their human side as well, because it is so important to connect on that level, too. 
I also hope they enjoy, like I do, being able to learn from skilled colleagues from different countries. If so, then AutoUncle is definitely a place where you can develop yourself and learn a lot. 
Nature lover
Outside of work, I like sports and I like to travel. Obviously right now it's very strict about where you can go, so it hasn't been possible to get away, even for short trips. I'm also a nature lover — I like to hike or spend weekends out of town, especially by the seaside in both winter and summer time.