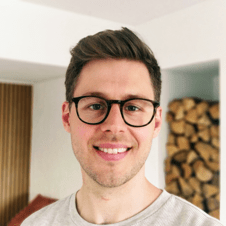 Jonas Bylov
COO & Co-founder – Management
Driven by "what is there to learn?" and "how can we/I grow from this?"

Since as far as I can remember, I've had a healthy obsession with building and learning. When I was younger, building software was like playing with Lego and never running out of building blocks. Fueled by a creators passion I ended up teaching myself how to code before I entered University. A skill that I found useful to sustain income as a student, but I never really got excited about developing software for clients. I dreamt about being part of a product company.

So when we started AutoUncle (now more than 10 years ago), I was thrilled to take the position as CTO. We never just built to ship. We solved problems for people, validated changes by talking to end-users and was laser focused on thinking about software as a leverage to create value, not as an end product in itself.

Over time, that drive to have impact opened my interest to other areas of business. I learned the importance of great leadership and found it so gratifying to see people come to work and grow. I also learned that the thinking skills I had developed by building software was a pretty useful background for building scalable organizations.

That's where my passion burns strongest today. I'm still a product person by heart, but because I'm driven by impact, I mostly focus on how to build an outstanding organization and a company that use technology to have global impact. A place where people come to work to make a difference and grow as professionals, but also as colleagues, as moms, as dads, as friends and as human beings.

Considering working with Jonas?
Check out his "Manager Readme" - Working with Jonas doc