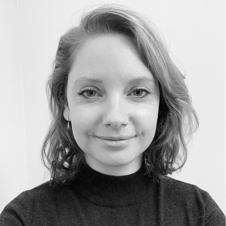 Helle Klaris
Customer Success Manager/ Office Manager (Aarhus) – Sales
Meet Our Humans
At AutoUncle we're committed to creating The Most Human Company. And that starts with one person at a time.
We think there's no better way to learn about who we are and how we work than to hear directly from our team members. 
So we asked some of our awesome colleagues like Helle to share some of their thoughts and impressions so far in their journey with Autouncle, and what being part of The Most Human Company means to them. These are their words. 
---
Helle Klaris is a Customer Success Manager sitting in AutoUncle's Aarhus office in Denmark. Since starting as an intern in 2016, Helle has worked within almost every team at AutoUncle. The profile below is compiled from an interview and has been edited and condensed for clarity. 
If you're interested in working with great humans like Helle, check out our openings.
 Last updated January 2021.
---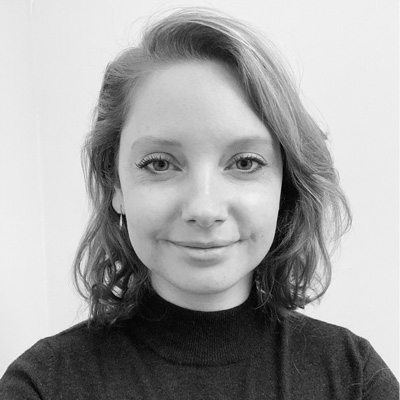 Growing with a growing company
I've been working for AutoUncle for quite some time — since 2016. At that time there were only about ten employees, so we were a very close knit group. 
It's been a very fun experience to see the company grow — and to grow with it — because I started as an intern. Since then I've actually been part of almost every team in AutoUncle. As an intern I started by doing a lot of user testing and user interviews. Then I moved to the marketing team, and then the development team because I also did a bit of coding. Then I became more of a project coordinator and assisted with launching new products for dealers and so on. And I've also worked as a designer. And now I'm part of the sales team in the Nordics. 
So all in all it's been quite the journey from intern through almost every department and now to Customer Success. 
Being in the right place at the right time
How I got my job at AutoUncle is actually a really funny story. I needed to find an internship to finish my education, and I actually had one at a recruitment company, but it wasn't really for me. So I spoke to my guidance counselor at school and she told me to go to AutoUncle and have a chat with Johan. 
So I showed up at AutoUncle, and I know for a fact that Johan didn't even see my resume or anything. So I just showed up and then we had like a 15 minute chat and then he just said, "Okay, when can you start?" And I started two weeks later. It was super quick, and I just jumped right in.
Consider yourself part of the family
The best part of transitioning from an intern to a full position at AutoUncle, for me, was that I was given the responsibility to manage my own tasks and my own time. So I was free to actually do the things that I felt were necessary at the time. My colleagues were also very open also and very welcoming and friendly to me during that time. 
As we grow it does feel a bit different because like I said, when I first started, we were such a small, close, tight-knit group. But the great thing is that a lot of the people from that time are still here. So we still have this sense of family and I think it's a very big part of the culture in AutoUncle that we are very close. 
Even though we might not work closely together physically, or we work in different teams and have different jobs and titles and everything, still one of the things that makes AutoUncle very special is that we have this bond and we try to make everyone feel welcome and a part of the AutoUncle family.
Keep your friends close and your managers closer
I always worked quite closely with Johan and the other company leaders. For me, I think it's really nice to have the management so close and so involved in what I do and also in me as a person. I think a big part of AutoUncle is that there aren't 50 people between you and the top management. You can always go to Johan in case you have an issue with a customer, or if you just need to vent and say something. Because Johan is so knowledgeable, he can always help with whatever situation you're in, even if it's only just to listen.
Since the company has grown we also have more teams and more managers, but I can still go to Johan and say, "I don't know how to handle this. Do you have any ideas?" And if you run into  him somewhere, there's always time for a chat regardless of what it's about.
Celebrating success and sharing the challenges
So we've always had these monthly meetings where each team presents some highlights from the past month. And as the company grew, suddenly these meetings were taking longer and longer because we were each presenting, like, 10 different highlights. But we always wanted to celebrate success and, course, eat some cake. 
On the other hand, if something is not going well, I think there is a very good culture in AutoUncle where everyone pitches in to help. On my team each week we share a challenge that we're facing at the moment and everyone pitches in with suggestions on how you can solve it. It's part of the culture to be open about saying, "I'm having some trouble," and others can come back with a suggestion, even if they're not on your team. 
The Most Human Company starts with trust
I think actually it's always been a part of AutoUncle to be the Most Human Company, even if it wasn't always labeled that way. It's always been understood that we are humans first. We all have ups and downs, both in our work and our personal lives. So instead of looking at only how we perform — only focusing on sales and revenue — we also look the personal side of things. 
What surprises me is how honest people are with each other. We do check-ins before each meeting, and that only works when people are honest and really trust the other people in the room. But we've been given this common language which makes it possible for us to really easily understand each other without going into a lot of detail. You don't have to say why you're feeling red today — it's enough that you've told us. 
And to be honest, this kind of culture is very important to me personally. I don't know if I would have stayed this long at AutoUncle if we didn't work this way. 
Corona days: looking out for each other
At the beginning of the pandemic, sometime in March, there was a lot of insecurity about what would happen in the market and in the company. A lot of people in Denmark had already lost their jobs because of the Corona situation and things were looking pretty dark in general. So in order to help the company through this hard time — and so no one had to be fired — we all agreed that we would reduce our salary if it became necessary. In the end, we didn't have to, but the willingness people had to band together against Corona to save each other and the company was really special. 
Current performance is only part of the equation
One of the reasons why I stayed at AutoUncle for this long is because it really does feel like a family. We treat each other as people, as humans, not just like worker robots. 
Since starting at AutoUncle I think I've definitely become more independent and more sure of myself. That started with getting a lot of responsibility right from the beginning, and feeling trusted by my leaders and my colleagues. I know they trust me to do my job and to always do my best. 
One thing I notice is that the managers here are good at spotting potential in people. At AutoUncle in general I think we look at a person's potential instead of just how they are performing today. Fitting in at AutoUncle isn't just about what you've done before — it's what you're capable of that counts.