Lars Paries
Digital Consultant – Sales
Meet Our Humans
At AutoUncle we're committed to creating The Most Human Company. And that is built one person at a time.
We think there's no better way to learn about who we are and how we work than to hear directly from our team members. 
So we asked some of our awesome colleagues like Lars to share some thoughts and impressions about their time so far with AutoUncle and what being part of The Most Human Company means to them. These are their words.
If you're interested in working with great humans like Lars, check out our openings.

---
Lars Paries is a Digital Consultant in AutoUncle's Hamburg office. The profile below is compiled from an interview and has been edited and condensed for clarity.
Last updated January 2021.

---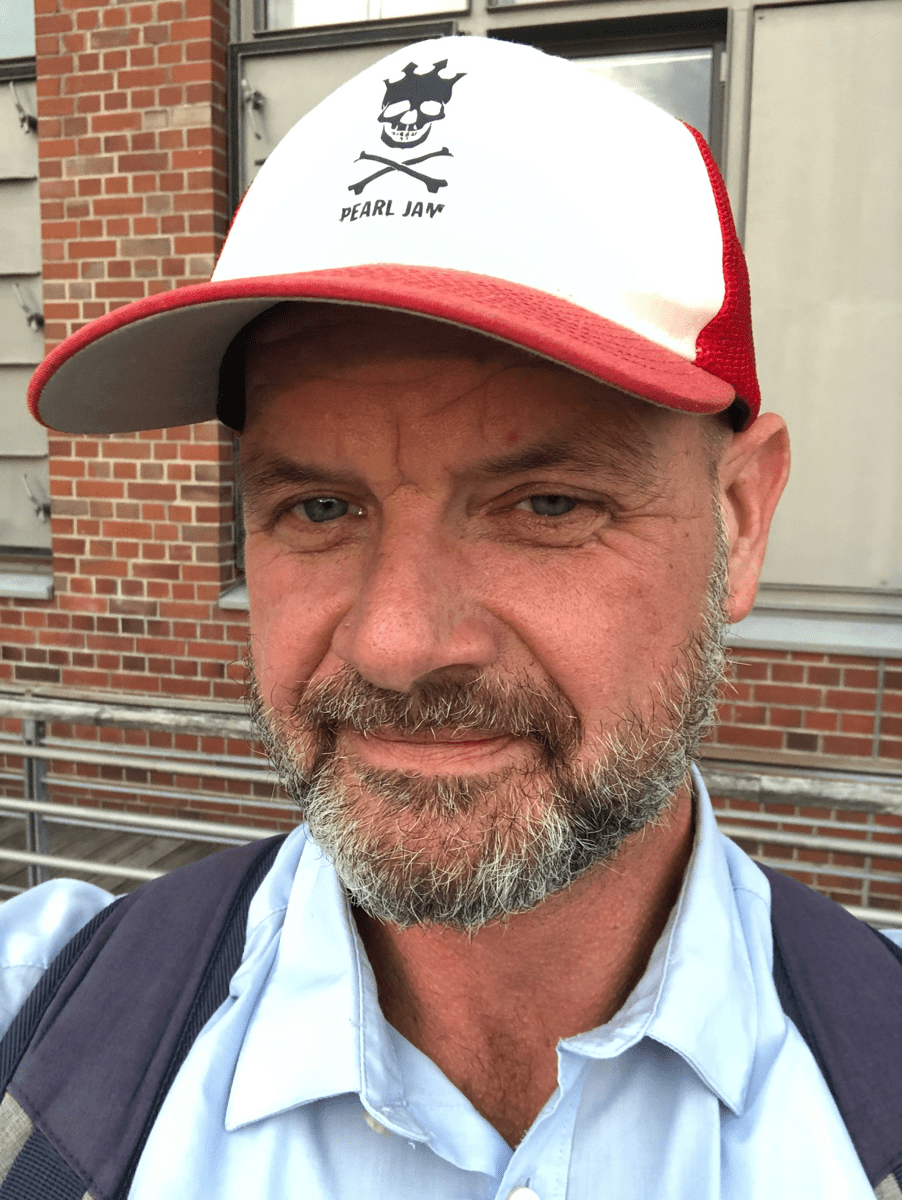 Lars Paries, Digital Consultant
It all began in boot camp
I went to business school after tenth grade and then, later on, to the army for four years, ending up as a Sergeant. I was also a trainer at the army — but tried to be a very nice one. I think I only yelled at people twice. I had to be a drill sergeant, but I was very human to them, because I think people do their best when they are treated like humans. 
A lot of my colleagues thought I cared too much about that. But I thought, they are my colleagues and I am their leader, and I think when I treat them like you treat them, they won't trust me anymore. And so they're not able to do things I want them to do. 
A restaurant manager, a team lead, a project manager…
Afterwards I went back to school, but I wasn't making enough money, so I started working in a restaurant. I liked this so much because I was very close to the customers, and it was a really great experience for myself. So I worked there for seven years and ended up stopping school, just because I liked it so much! It never felt like work. 
But when I was thirty, I said to myself, "You know you can't do this for your whole life." So I went to a call center as an agent, and there I was very successful. Every time new people came they asked me to help. Eventually I worked there as a team leader and also a project manager, because I still liked dealing directly with customers.  
It's not really about sales, it's about people
All my different experiences really help me with sales. Especially how you have to deal with the different people you're talking to. Because some want to be led, and some want to make their own decisions and can't be influenced that much.  
There is a lot of heart in this company 
Culture is very important. I've worked for some companies that have a good standing on the outside, but on the inside it's like a two or maybe even three-class society. And sales people are always second-class or third-class because people think they can be replaced very easily. But at AutoUncle, you are trained to do something, and if they see something is missing, they look for ways to make you more successful. 
The leaders here don't see you just as a working person. They see you as a human being. And this is the best way to act with employees. 
Being "The Most Human Company"
The first time I read this, I thought, "Ok, it's just another company with some nice words." But actually now I take it seriously. Because everyone really cares and wants you to improve. 
On one hand, yes, of course they want you to be happy because happy employees give better results. But more than that they really take care of you as a whole person. Sometimes I get messages from my boss just to ask if I need help with something. 
Every time I have a question, I can get through to anyone I need, and everyone is so willing to help. And even though I'm new, people also come to me for help or advice because they know I have some experience. So it goes both ways. 
Some companies' you might think, "Wow that's a cool company, they really stand for work-life balance!" But not really. So when I see what's happening at AutoUncle, I'm really glad. Because when I have an issue — I need to stay home to take care of my daughter — it's really ok. They give you the freedom and the responsibility to deal with it. 
We're all in it together
Whenever we make an appointment or hit a goal, we post it on Slack and everyone reacts. And when we get a new signed contract, then everyone is really celebrating. So it feels like everyone is in it together. And it doesn't feel artificial — they really are very happy when you have that success. 
A car named Fred
I have a Skoda Fabia, silver, and when we bought it nine years ago, I thought, "Well, he looks like a Fred." And once, when I lost my job, I told my daughter I don't think we can afford it anymore and we have to sell Fred. And she was really crying, saying please don't sell Fred. So I didn't. Fred is part of the family. 
Saving time to do what we love
I love going to concerts. Brit pop, Queens of the Stone Age, Pearl Jam. I've seen Pearl Jam I think 10 times. I've been to Roskilde 5 times. The Afghan Whigs is one of my favorite bands. I heard them first in the early 90s. 
But what I really love is going to the woods or the river Elbe. The nature here is great. I live in Hamburg, Southside near Lower Saxony and there are lots of woods. It's so beautiful.